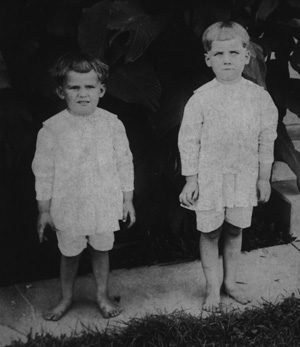 BILL(R) AND BROTHER O.H.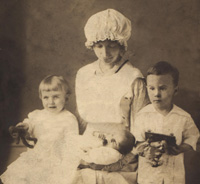 ABOVE: BILL(L) WITH MOTHER, GEORGE(R)AND O.H.
.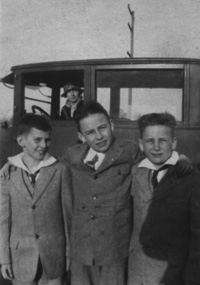 ABOVE: BILL(R) WITH MOTHER AND BROTHERS
"In grammar school, I was still wearing bobbed hair. My mother kept me and my two brothers in bobbed hair much too long. Perhaps it was because she always wished one of us had been a girl. In one of my first classes in grammar school the teacher asked, 'will this little girl please answer the question?'. She was pointing in my general direction , and I looked around to find I was surrounded by boys. She was pointing at me! My mother had left word with the neighborhood barber to keep our hair bobbed, never short-cut it without her permission."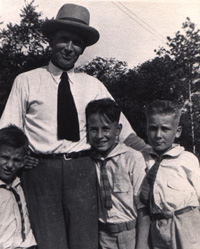 BILL(R) WITH HIS DAD,O.H. SR.,AND HIS BROTHERS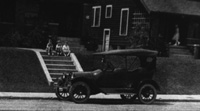 BILL PEET AND BROTHERS IN INDIANAPOLIS CIRCA 1920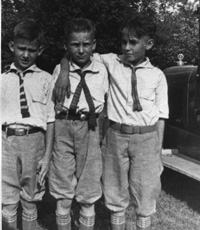 BILL(CENTER) WITH BROTHERS, O.H.(L) AND GEORGE