In this mostly live action film, Bill Peet did the storyboards and character development for the Uncle Remus stories featuring Brer Rabbit, Brer Fox and Brer Bear. Bill rode the boom during the shooting of the live action so the camera would be positioned correctly when animation and live action were combined. Unfortunately, this film is currently unavailable in the U. S. A.
Go to the Storyman page for more on Bill's role in the making of Song of the South and to the Inbetweener to Storyman page for more on his career at Disney's.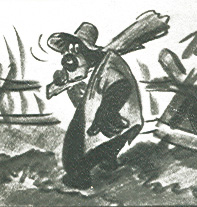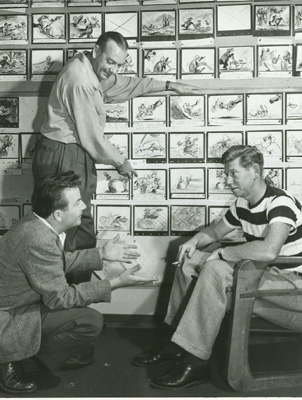 Posing for publicity shot with directors in front of his storyboards.